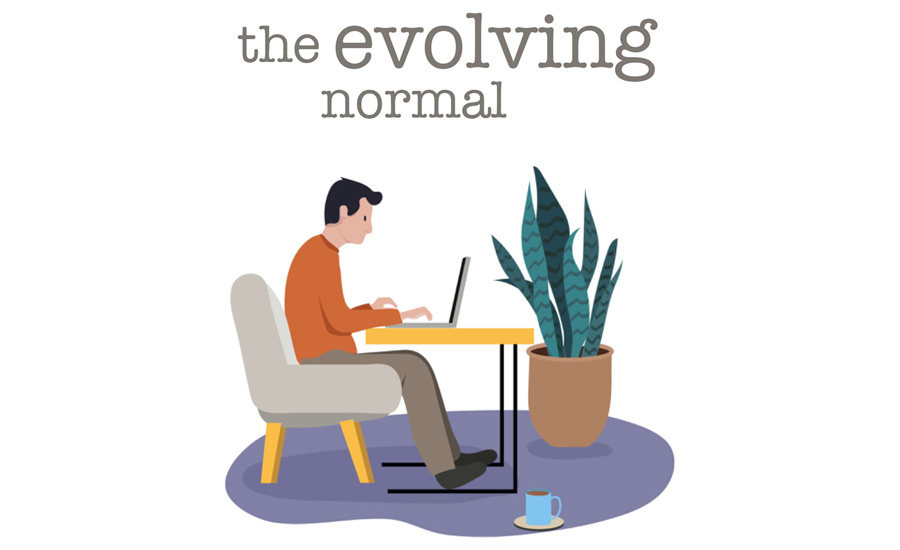 When a year of crisis became an opportunity to innovate...
HOW do you prepare for a disaster that practically shuts down the entire world and doesn't seem to have an end-date? How do you deal with a situation of potentially catastrophic proportions with multiple unknowns? 'Extreme disruption' doesn't quite describe the massive impact of a worldwide pandemic, especially for a mid-sized business such as ours that caters to geographically dispersed clients.
Three months past the first anniversary of the pandemic-driven India lockdown, we look back on our year of crisis – from facing the prospect of shutting down our offices and the accompanying uncertainties, to getting back to near-normal – composed, optimistic and confident.
I vividly recall the stressful emergency meeting called in March 2020 to discuss quick, short-term plans as we tried to understand the implications of a complete lockdown. We had less than a week to prepare for a working model that was, until then, entirely alien to our business operations. The health and safety of our team members, families and associates were immediate priorities; so were our commitments to our clients. The shift to a work-from-home model would keep our people safe but would we be able to meet client deliveries when the need arose?
It was the first time we were discussing WFH. At Inscribe, we've always had our 300-plus team working through multiple shifts within secured offices but now we had to send them home.
The first step was to set up fully-equipped home offices. As the IT and Admin teams worked round-the-clock to install computers with updated security protocols at our team members' homes, the HR team worked an equally hectic schedule, preparing the paperwork to ensure work and data confidentiality in a virtualized environment. Inscribe WFH was up and running in the limited hours before the official lockdown came into force – at 25 per cent of the real capacity, just to handle urgent jobs from healthcare clients that needed support.
Looking up, looking ahead
The pandemic has challenged conventional thinking and redefined concepts such as business continuity and distributed workforces. Only companies with the required agility and ability to embrace change can adapt themselves to this new world in flux.
After the initial expected slowdown, things started looking up for us in June-July 2020 when the US and European markets opened up. The retail segment delivered encouraging outcomes, leading to our ramp-up of the WFH team. Being operational during the pandemic was a huge relief to our customers… wonderful people who were anxious about the situation in this part of the world, but eager to know if we could join hands with them as businesses showed signs of revival.
We worked together as a team to maintain our high quality standards in the dispersed working environment, and assigned shift rosters to be available round-the-clock for prompt deliveries and occasional surges in project volumes.
This chaotic year was also an opportunity to innovate amidst all the uncertainties. From a 100% work-from-office system to a flexible work-from-home model and a hybrid workplace in between, we continue to adapt to the constantly changing dynamics of the pandemic – an evolving normal, so to speak.
It's been a rough ride but we made sure we never let anyone down – not our team, not our clients, not our associates. Meanwhile, work is in progress.